BODY PROCEDURES
(Scroll down to view videos)
The only thing as important to Dr. Leung as quality results, is the utmost protection and the privacy of his patients.  For this reason, we do not utilize before/after patient photos on our website.  During your private consultation, before/after photographs of your planned procedures will be shown.  All photographs on this website are either photographs of our office, or models.

Liposuction Procedures
Liposuction is a great procedure to reduce the unwanted fat bulge in an area. The most common body areas I do are liposuction of the 1) abdomen and waist, 2) upper and lower back, 3) inner/outer thighs and knees and 4) neck and chin.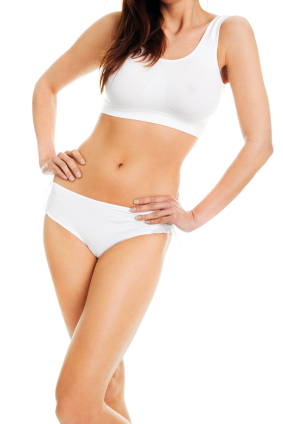 Tummy Tuck
A tummy tuck is the lower half of the "mommy-makeover" procedure. If you have had children or a significant weight loss, you are a candidate for a tummy tuck. Most patients have loose skin above the belly button, a deep flat or frowning shaped belly button, or skin hanging at the lower abdomen. The abdominal muscle wall can also be tightened. I do four different tummy tucks depending on the patient and I will show you before and after photos so you know what to expect.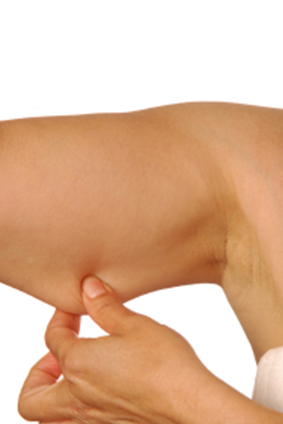 Arm Lift
If you would like to reduce the size of the arms, you have a choice between liposuction or an arm lift. Liposuction reduces the circumference of the arms but does not remove excess skin. More commonly, an arm lift is needed. I do three different arm lift procedures depending on how much excess skin you have.
Whether you're in San Francisco, San Ramon, Walnut Creek, Pleasanton, Livermore, Brentwood or Blackhawk, Dr. Leung's Danville office is just a short drive away. 
Years of Experience
Dr. Leung has been at his Danville practice since 2002, serving patients like you from San Ramon Valley, Contra Costa County and the entire Bay Area. Dr. Leung's attention to detail, proven record and history of natural and elegant results have made him a top cosmetic surgeon in one of the most prestigious locations in the region.
Surgeries Performed
Over 1,000 surgeries performed.
Since 2002 Dr. Leung has performed over a thousand cosmetic surgeries here at our fully accredited private surgery center.  This number does not include all of the surgeries he has performed at John Muir Medical Center Walnut Creek.  Nor does it include the thousands of surgeries Dr. Leung has performed prior to establishing his practice at this location.
Visit our Danville office today
and get ready to look and feel your best
Testimonials
"I had thought about having a tummy tuck for years after having two children. Finally I decided to see Dr. Leung for a consultation, he was highly recommended by a few nurses who work at John Muir and have seen how talented he is. I did have my tummy tuck and cannot be more ecstatic about my results, my only regret is that I did not do it sooner!"
"I feel that Dr. Leung is a great surgeon, the office is run very well. Excellent staff, office is nice and private and the office is professional but has a relaxed environment."
"I am beyond happy with my results. From the very beginning I felt safe and cared for by Dr. Leung and the entire staff. My surgery was a breeze and my results were EXACTLY what I asked for!"
"I was very comfortable and I felt very safe. Everything in the office was very clean and well cared for. I am thrilled with my results from my breast augmentation and have recommended Dr. Leung to my family and friends!"
Dr. Timothy Leung received his M.D. degree with honors from the University of Southern California in Los Angeles. His surgical training in general surgery was completed at the Los Angeles County Hospital / University of Southern California Medical Center.
Dr. Leung has established a reputation of plastic surgery excellence in the East Bay Area. He is recommended by peer physicians of all specialties, nurses, other health care professionals, and his patients who have first hand knowledge of his surgical skills and judgment.
Dr. Timothy Leung is a plastic surgeon who is double board certified by the American Board of Plastic Surgery and the American Board of Surgery. His specialty is aesthetic plastic surgery of the face and body.
Dr. Leung is on staff at John Muir Medical Center and San Ramon Regional Medical Center. He served as the 2005 Chief of Plastic Surgery at John Muir Medical Center.